WELCOME TO KÖHLER ELEVATOR GMBH
A Germany-based elevator and escalator manufacturer and global supplier, we're an in-building and between-floors commercial and residential mobility specialist.
Our German-Engineered Elevators, Escalators, and Moving walkways are synonymous with efficient vertical and horizontal mobility. Through these transportation products, we assure time-efficient and safe solutions for our clients.
We use top-of-the-line German technology to provide customized solutions  and complete elevator packages for machine room free or machine room applications to our global clients.
While offering high performance and innovation, these solutions are also adaptable to any architecture and add a quintessential touch of uniqueness.
From medium speed to high speed elevators for your residential and commercial buildings, we're your contact for all the mobility support.
Our products are economical and efficient in consumption. Solid and elegant in appearance!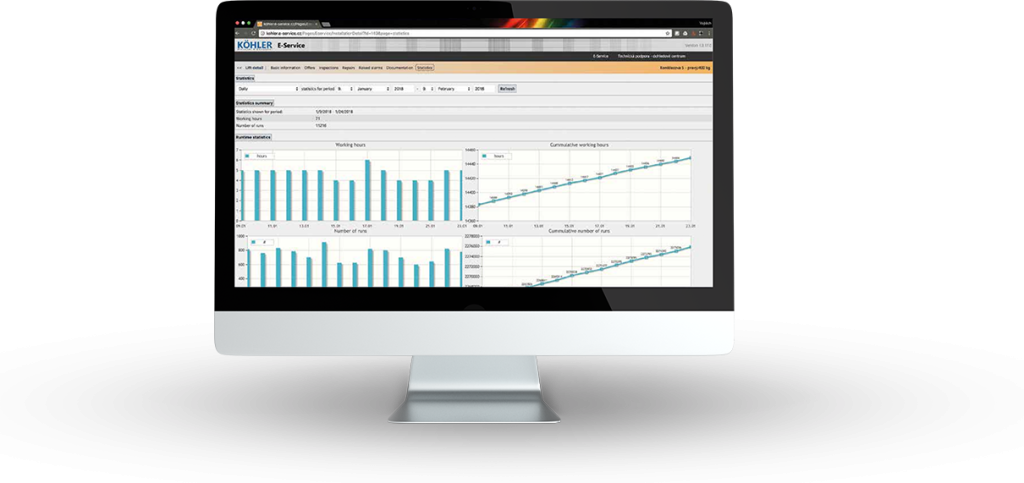 Our state-of-the-art elevators feature advanced online monitoring technology. This enables us to carry out and configure elevator maintenance regardless of where you are. We offer our customers complete or semi-access to a portal to monitor its operating conditions and performance with only a few taps away.
Whether you're looking for commercial or residential mobility and transportation, want to discuss what's ideal for your building, or want to give feedback, feel free to reach out to us.