COMMERCIAL AND RESIDENTIAL BUILDINGS ELEVATORS PRODUCTS & SERVICES
We offer holistic elevator packages for machine rooms or machine applications. Our SYMPHONY series is designed, produced and developed in-house for use in a wide variety of buildings. The modular system offers tailor-made solutions for group and individual configurations.
The components are qualified and developed under razor-sharp quality control and guiding principles. Our SYMPHONY elevator system is created to achieve perfect harmonious interaction between machine structure, drive train and control.
We have SYMPHONY MRL, MOD and SMR elevator solutions – all designed to transform mobility.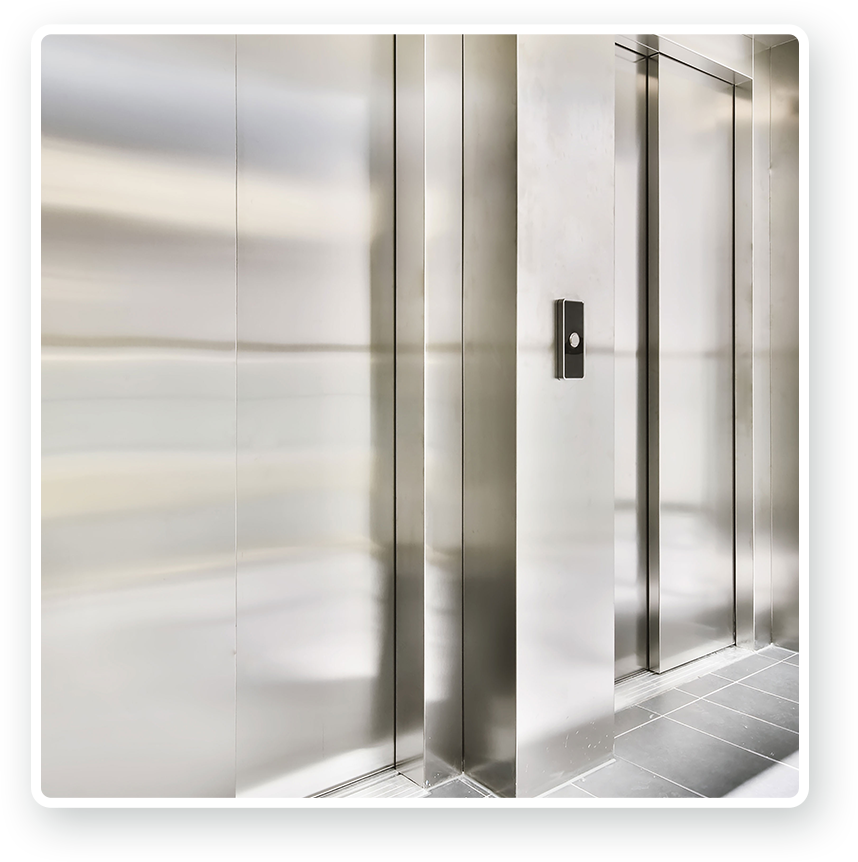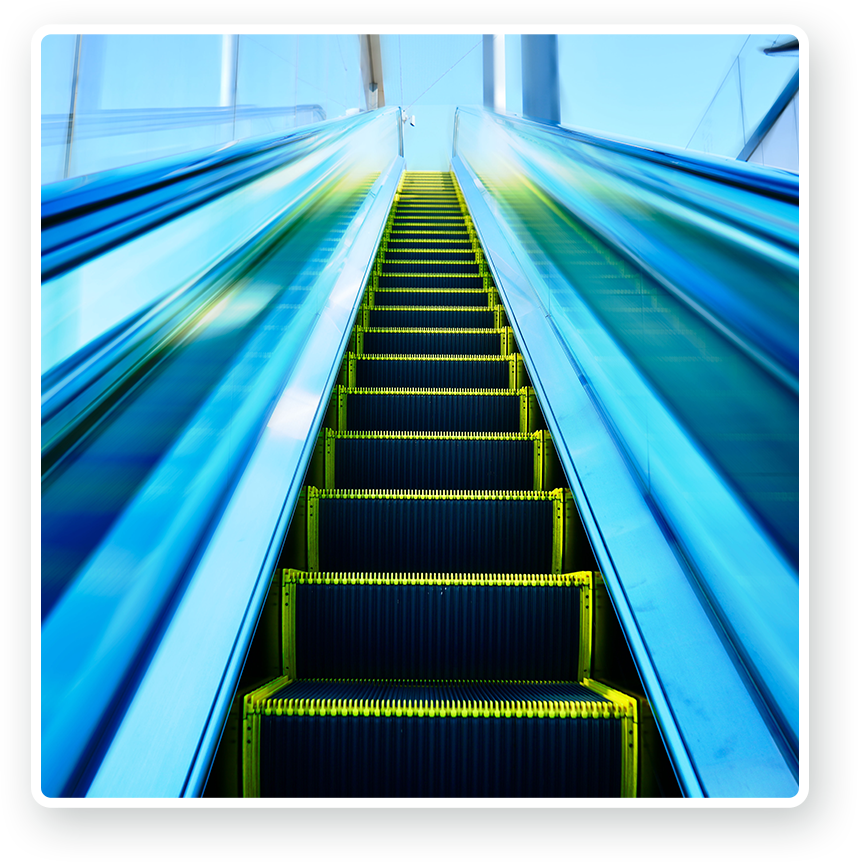 Our escalators are packed with all the advanced features.
These mobility solutions are adaptable to all kinds of architecture while offering high-performance innovation. Our escalator range isn't just embedded with advanced German technology; it also adds a touch of elegance and appeal to your building.
Our team works to improve our systems so we can provide our clients with tailor-made latest technology solutions.
These escalators are medium to high-speed mobility solutions as well as eco-friendly and energy-efficient. So we combine design innovation and sustainability to offer both aesthetics and functionality to different industrial, commercial, and residential buildings.
Our Harmony escalators feature stainless steel surfaces, customized lighting color options, clear visuals, stylish direction indicators, safety devices, sensors, and lighting of ridges and steps – a perfect package with EN 115-1:2008 + A1:2010 safety standards.
Our HARMONY walkways and passenger conveyors combine functionality, comfort, aesthetics and safety. We offer these outdoor and indoor solutions with IP protection classes. They feature modular and modern control systems to assure trouble-free operations all the while saving energy.
These walkways and conveyors are frequency-controlled and low-noise solutions to increase in-building efficiency and reduce energy consumption.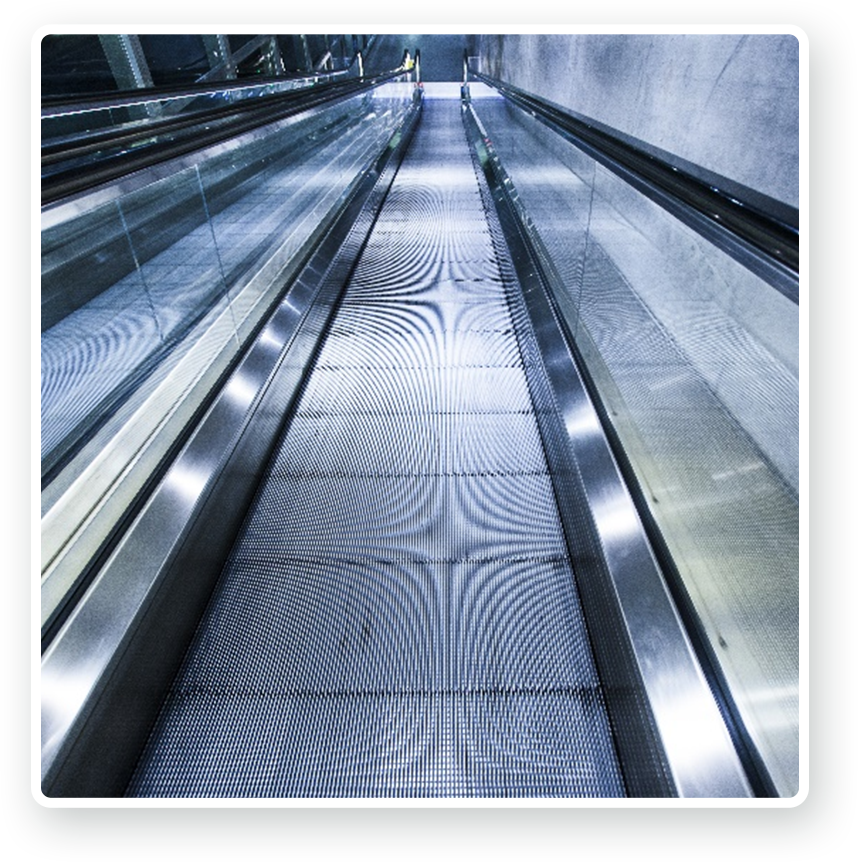 Whether you're looking for commercial or residential mobility and transportation, want to discuss what's ideal for your building, or want to give feedback, feel free to reach out to us.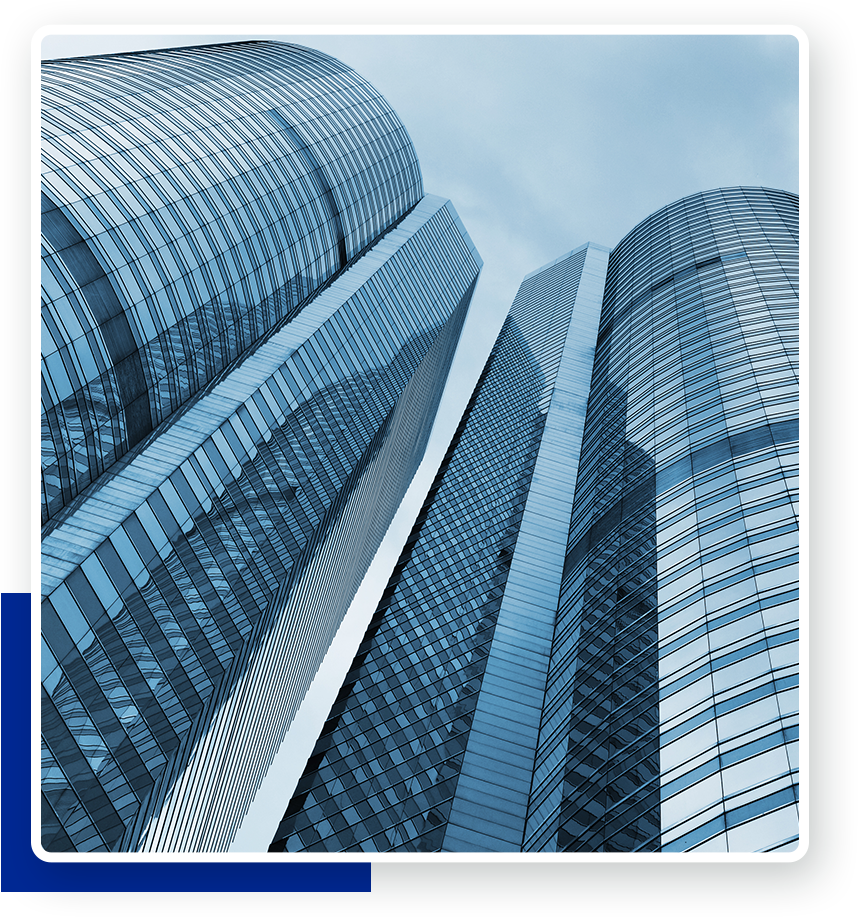 SUPERIOR PROJECT MANAGEMENT
As a customer-centric company, it is important for us to know that our customers receive the best possible service. You too must be sure that your order has been placedwith us at the right adddress
We advise you comprehensively and guarantee that the benifit of your investment is absolutely worthwhile. This means that we support you in choosing the most suitable product.
We offer you optimal service before the start of the project. You request will be processed by our competent employess, checked for feasibility by our develoment engineers and offered accordingly by our sales professionals. You also have the opportunity to make us a counter offer if you wish to make adjustments to our offer. We are happy to work with you to achieve the best result.
During production, we are at your side with all our expertise. We take care of tracking the manufacture of your product and do the banking accordingly. Our project management takes care of the creation of the complete set of documents such as contracts, commercial invoices, customs papers, bank receipts, shipping documents, freight lists, insurance policies etc. We also organize and handle the frieght processingm packaging and elivery.
We are there for you, we handle everything for you from the moment you have your project idea to the end of the project. We are also at your disposal after the slae. Choose the service you need to minimize your risks and costs. We are at your disposal for regular maintenance and adapt to your business needs.