SYMPHONY MRL is a machine room-less electric traction elevator with high ride comfort and low noise emissions. With this type of elevator, no additional machine room is required. The gearless drive and the control unit are housed in the shaft head. The control unit is usually located at the top landing next to the landing door, in front of the door frame or integrated in the door frame.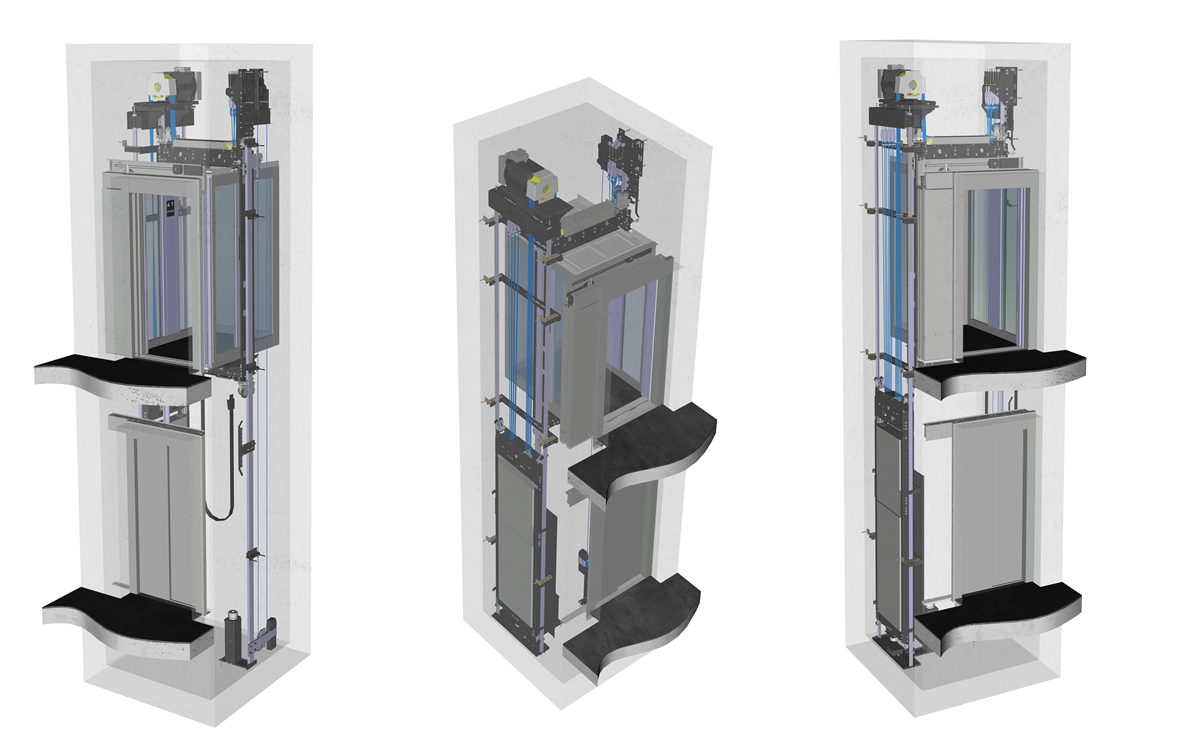 The SYMPHONY series is developed and produced in-house. Designed for use in a wide variety of buildings, the modular system offers tailor-made solutions for almost every application – in individual and group configurations.
The core components were developed and qualified under the strictest quality requirements according to the latest rules of technology. Innovation, reliability and efficiency are the guiding principles.
This flexible elevator system was created from the ambition to achieve the perfect harmonious interaction between control, mechanical structure and drive train. Modern technologies combined with proven technology mean that a quick and safe installation as well as an uncomplicated and forward-looking service are guaranteed. Numerous options are available to meet individual customer requirements.